A whole new world awaits you - the volunteer sphere! And it is quite a fertile field!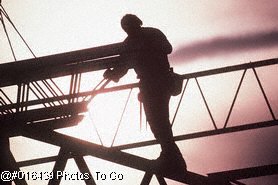 Volunteer enjoying his work. Click on photo for more information about a nonprofit in San Francisco you might enjoy volunteering for (best for SF residents)


Habitat for Humanity volunteers help build affordable housing for families who work hard but cannot afford housing in today's market.


You might qualify to become an Air Search and Rescue volunteer! Click on photo to find out more.