Welcome to the Lounge Lizard!
Time to sit back, relax, have a bite to eat, and toss back a few cool ones?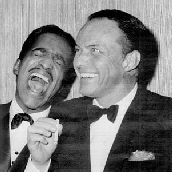 ---

Then head for the Lounge Lizard Bar & Grille in revitalized East New Margretville, a swingin' place where you can step to the beat of a different drummer.

---
---

Whether you like to listen to live blues, rock, or jazz, or just our good ol' juke box, this is the place to gather. Bring your designated driver along, though, because we support your total safety.

---
March 2002 Lyrics at the Lizard
Why don't you step on over and take a look at some favorite song lyrics we've just started adding? More will be coming along soon, just wait and see. Any requests?

GuitareTAB -- Toplist